I've been busy with adulting, but I'm hoping that this is the start of weekly or bi-weekly posts featuring Top 10 Tuesdays, Waiting on Wednesday, and Throwback Thursday.  Top 10s will feature themed lists, but may include more than just books.  Waiting ons will be a mix of books I'm looking forward to reading and book reviews for upcoming books (my first review in this setup will be The Impostor Queen by Sarah Fine).  Throwbacks are going to be reviews of books that I'm rereading or books that came out 2 or more years ago.  So, here's my first Top 10!
Fairy Tale Retellings Through the (Reading) Ages
1. Holly Claus: The Christmas Princess by Brittney Ryan / The Legend of Holly Claus by Brittney Ryan
The young readers have so many fairy tales and their adaptations to choose from, but during this holiday season and point to a lovely little story about Santa Claus's daughter, Holly.  Maybe not exactly a fairy tale, but it is a different look at a familiar tale 🙂  First released as a middle grade novel before being adapted into a picture book, the story of Holly Claus really hits on the topics of identity, self-worth, and sacrifice as well as what the holidays really mean.  I love both editions, but I was very happy when Laurel Long's illustrations were colored for the picture book release.  (If you don't know about Laurel Long, go Google her work RIGHT NOW!)
2. Sleeping Cinderella and Other Princess Mix-Ups by Stephanie Clarkson
This story actually mixes up four different fairy tales as the current trend in retellings, but the art by Brigette Barrager works really well with the story and it's rather humorous in nature.
3. Flunked by Jen Calonita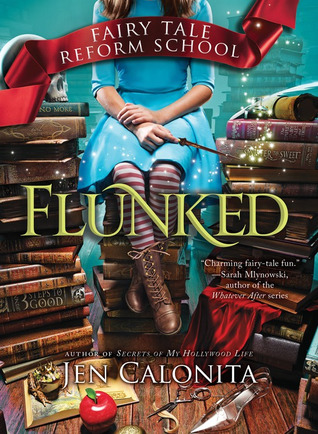 Here's an early middle grade retelling that doesn't have a well-known trope as the main character, but rather the shoemaker's daughter.  Oh, there's plenty of well-knowns in the background, but the story features a reform school where the teachers are famous ex-villains.  My last post actually featured a cover reveal for the sequel, which is definitely going to be a fun read!
4. The Ever Afters by Shelby Bach
This series was Awesome!  I loved the after-school program nature of it, and I loved that it played up the Snow Queen tale.  Four books, all well-written–it's a complete set that you can go out and buy right now 🙂
5. The Storybook of Legends (trilogy) by Shannon Hale
Shannon Hale introduced the world to Ever After High's world and characters, and it was spectacular.  Ever After High is a spin-off of Monster High, but instead of the children of monsters, EAH features the children of fairy tales.  There is another series being written by Suzanne Selfors, but it's definitely written for a younger audience (early middle grade) unlike Hale's (young adult).
6. The School for Good and Evil by Soman Chainani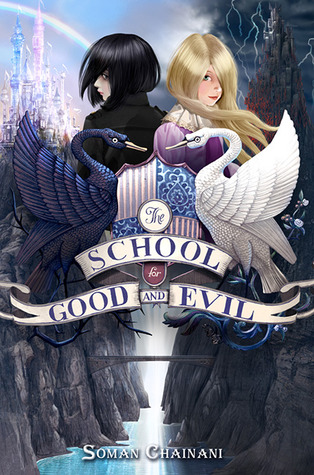 The third and final book of the series just came out this past July, but, honestly, the first book was the best.  It really takes a look at what makes a character good and what makes them evil.  I loved how Chainani took fairy tale tropes and turned them on their head.  The second book focused on gender stereotypes in fairy tales, so that was fun.  But, book three was less satisfactory.
7. The Phoenix Dance by Dia Calhoun
A young adult retelling of the Twelve Dancing Princesses from the view of the shoemaker's apprentice, who is suffering from bipolar disorder.  It puts the whole story into a new perspective while addressing a common problem that doesn't get talked about much in popular fiction and fantasy in particular.
8. Cinder by Marissa Meyer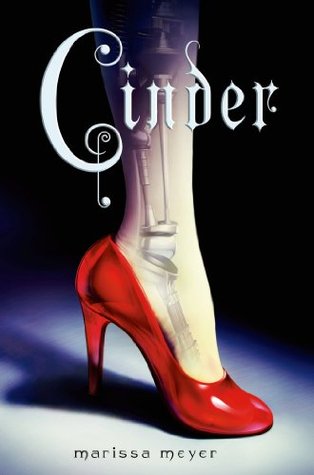 This was a great re-imagining of Cinderella set on a futuristic Earth.  Each consequential book adds a new set of characters and points of view storytelling based on another fairy tale, including Little Red Riding Hood, Rapunzel, and Snow White.  Amazing!  Any age reader will enjoy this four book series.
9. The Stepsister's Scheme by Jim C. Hines
Here's an adult take on fairy tale retellings, where Jim Hines takes a firm stance on gender roles in fairy tales and delivers some great fun with a lot of action as well.  His other series about books and librarians is awesome as well, just saying.
10. Daughter of the Forest by Juliet Marillier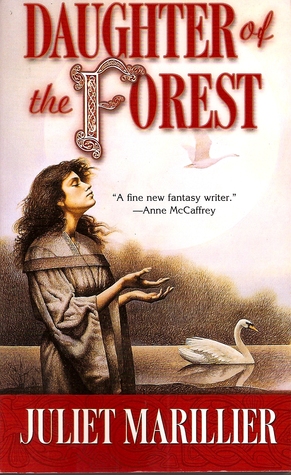 This series starts off with the Six Swans steeped in Celtic mythology and delivers a rousing tale that really captures the setting and the original tale.  Perhaps a bit more description than I usually like, but the storytelling is fantastic.
BONUS: The Black Swan by Mercedes Lackey
One of my favorite stand-along retellings that features one story: Swan Lake.  I love the music, the setting, the swans, the main character (Odile), and the ending.  I wasn't a big fan of the prince, but Odette and Odile were strong, independent women.  And Mercedes Lackey is one of my favorite authors, so I might be a little biased 🙂
Tune in tomorrow for Waiting on Wednesday: The Impostor Queen by Sarah Fine.