January flew by so fast, I didn't have time to read and review all the new releases during the month.  So, I decided to share the January releases I'm most excited to read when I can fit them in.  Kind of a Waiting on Wednesday but in reverse.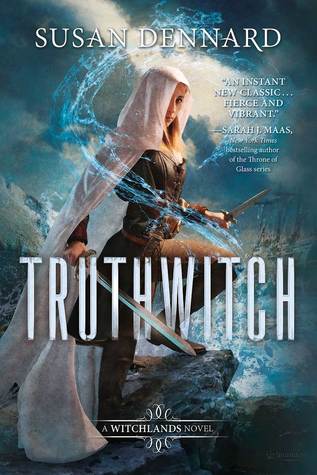 I'm probably the most excited to read Truthwitch because so many of my favorite authors have endorsed it (i.e. Sarah Maas and Maria V. Snyder), plus all the rave reviews floating around.  Hopefully, I'll have it read before I meet the author at BookCon 2016 in May 🙂
Summary:
On a continent ruled by three empires, some are born with a "witchery", a magical skill that sets them apart from others.
In the Witchlands, there are almost as many types of magic as there are ways to get in trouble—as two desperate young women know all too well.
Safiya is a Truthwitch, able to discern truth from lie. It's a powerful magic that many would kill to have on their side, especially amongst the nobility to which Safi was born. So Safi must keep her gift hidden, lest she be used as a pawn in the struggle between empires.
Iseult, a Threadwitch, can see the invisible ties that bind and entangle the lives around her—but she cannot see the bonds that touch her own heart. Her unlikely friendship with Safi has taken her from life as an outcast into one of reckless adventure, where she is a cool, wary balance to Safi's hotheaded impulsiveness.
Safi and Iseult just want to be free to live their own lives, but war is coming to the Witchlands. With the help of the cunning Prince Merik (a Windwitch and ship's captain) and the hindrance of a Bloodwitch bent on revenge, the friends must fight emperors, princes, and mercenaries alike, who will stop at nothing to get their hands on a Truthwitch.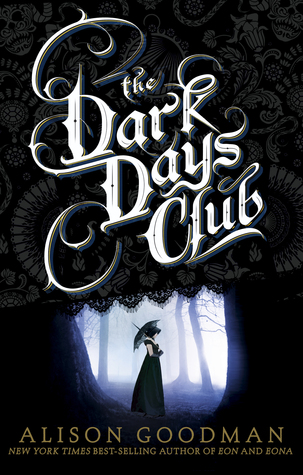 Eon and Eona were favorite reads while I was in high school, so when I saw an advanced copy of Alison's first in a new series at work, I picked it up.  The story sounds promising, and I look forward to reading more from Alison.
Summary:
London, April 1812. On the eve of eighteen-year-old Lady Helen Wrexhall's presentation to the queen, one of her family's housemaids disappears-and Helen is drawn into the shadows of Regency London. There, she meets Lord Carlston, one of the few who can stop the perpetrators: a cabal of demons infiltrating every level of society. Dare she ask for his help, when his reputation is almost as black as his lingering eyes? And will her intelligence and headstrong curiosity wind up leading them into a death trap?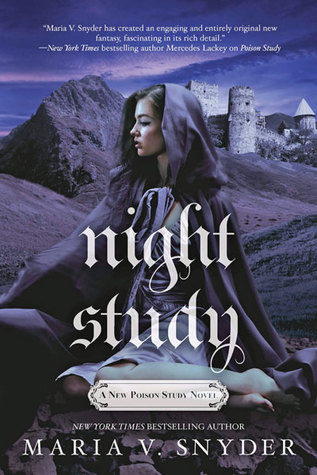 Maria is one of my all time favorite authors, and I re-read the original Poison Study trilogy last year in anticipation of the new books with Yelena and Valek.  I'm still not sure when exactly I'll have a chance to read these, but I'll almost certainly have a blog entry about the series!
Summary:
Ever since being kidnapped from the Illiais Jungle as a child, Yelena Zaltana's has been fraught with peril. But the recent loss of her Soulfinding abilities has endangered her more than ever before. As she desperately searches for a way to reclaim her magic, her enemies are closing in, and neither Ixia nor Sitia are safe for her anymore. Especially since the growing discord between the two countries and the possibility of a war threatens everything Yelena holds dear.
Valek is determined to protect Yelena, but he's quickly running out of options. The Commander suspects that his loyalties are divided, and he's been keeping secrets from Valek…secrets that put him, Yelena and all their friends in terrible danger. As they uncover the various layers of the Commander's mysterious plans, they realize it's far more sinister that they could have ever imagined.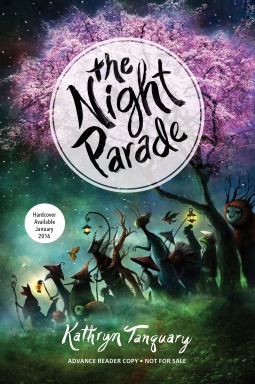 The description for The Night Parade reminds me of Spirited Away, which I loved!  I don't know that I'll be able to read this one this year, but it's already part of my collection, so I'll read it eventually.
Summary:
The last thing Saki Yamamoto wants to do for her summer vacation is trade in exciting Tokyo for the antiquated rituals and bad cell reception of her grandmother's village. Preparing for the Obon ceremony is boring. Then the local kids take an interest in Saki and she sees an opportunity for some fun, even if it means disrespecting her family's ancestral shrine on a malicious dare.
But as Saki rings the sacred bell, the darkness shifts. A death curse has been invoked… and Saki has three nights to undo it. With the help of three spirit guides and some unexpected friends, Saki must prove her worth – or say good-bye to the world of the living forever.