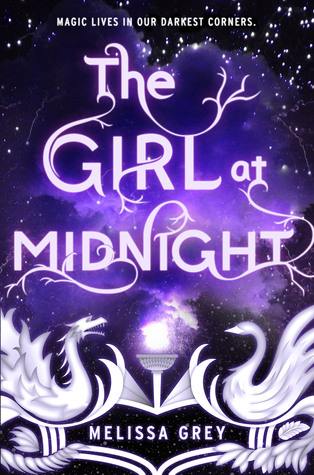 If you are looking to fill the whole in your heart left by Laini Taylor's Daughter of Smoke and Bone series, then try out this book.  The first in a series that stars both bird-people (Avicen) and dragon-people (Drakharin), who have been mortal enemies for centuries.  The main character is a young thief living in a library, who's found by an Avicen with the ability to glimpse the future.  The plot of the story revolves around the mystery of the firebird, and the mystery takes on a scavenger hunt quality.
One of my favorite aspects of Echo was her mini vocabulary lessons, which stems from her love of reading and library home.  I actually learned a few new words 🙂  My second favorite aspect would definitely be her sass.  I love great female characters, but they're even better when they have awesome banter powers and she had some great banter partners, too.
There was some romance throughout the story, but I didn't think it overtook the plot for the most part.  The most confusing part of the narrative was the long list of narrators.  Sometimes it took a couple paragraphs to find the clues that confirmed which character's point of view was being shown.  But I did enjoy following the story through various, opposing viewpoints.  I just wanted them to be a little more focused than spread out.
The original reason I picked this book up was my love of the firebird mythology.  But I stayed for the bird and dragon based characters who interacted with Echo, the human.  The book closed the major arcs introduced but left plenty of threads for the series to continue.  I have already acquired an uncorrected proof of the sequel, The Shadow Hour, which I hope to read and review later this month.
Summary:
Beneath the streets of New York City live the Avicen, an ancient race of people with feathers for hair and magic running through their veins. Age-old enchantments keep them hidden from humans. All but one. Echo is a runaway pickpocket who survives by selling stolen treasures on the black market, and the Avicen are the only family she's ever known.
Echo is clever and daring, and at times she can be brash, but above all else she's fiercely loyal. So when a centuries-old war crests on the borders of her home, she decides it's time to act.
Legend has it that there is a way to end the conflict once and for all: find the Firebird, a mythical entity believed to possess power the likes of which the world has never seen. It will be no easy task, though if life as a thief has taught Echo anything, it's how to hunt down what she wants . . . and how to take it.
But some jobs aren't as straightforward as they seem. And this one might just set the world on fire.