Today, I want to share some of my favorite picture books from 2016.  As a cataloger, I see quite a few, but here are some that I thought really stood out.
Goodnight Unicorn: A Magical Parody by Carla Oceanak
An adorable parody of Goodnight Moon with beautiful illustrations perfect for any unicorn fanatic or fantasy-lover.
2. Quackers by Liz Wong
A fun tale about a cat who is raised by a bunch of ducks.
3.If I had a Gryphon by Vikki VanSickle
Adorable read-aloud, good for sharing with any young child who is interested in pets or just a good story.
4. Little Butterfly by Laura Logan
Fun, wordless picture book about kindness and compassion.
5. This is Not a Picture Book! by Sergio Ruzzier
A cute and enjoyable read about what books can mean to you, the reader.
6. Fabulous Frogs by Martin Jenkins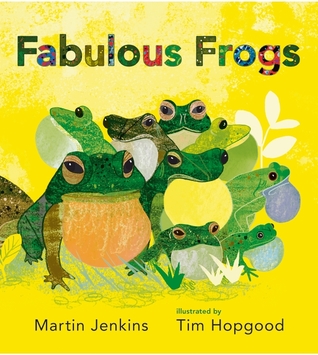 This is a beautifully illustrated introduction to frogs, which are so much fun!
7. A Fairy Friend by Sue Fliess
Disney-esque illustrations couple well with lyrical, rhyming text that would be great to read-aloud.
8. The Cloud Princess by Khoa Le
Another beautifully illustrated picture book; this one introduces the reader to the water cycle in a fantasy format.
9. The Storybook Knight by Helen Docherty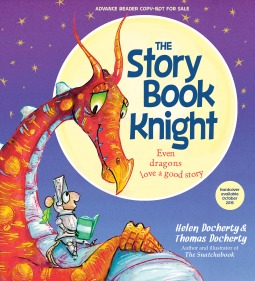 I really enjoyed this fun, rhyming tale!  It's not due out until October, but you should put it on your pre-order/TBR list right now.
OK, so I didn't quite make it to 10, but we're only part way through 2016.  I'm sure I'll do another post like this later in the year as well.
What picture books have stood out to you?  Do you have a favorite already?  Reply in the comments below!