Disclaimer:  Pokemon Go belongs to Niantic and Nintendo
This is my very first book tag! And even though I can't play on my own account yet, I've been catching pokemon for my husband.  It's so much fun and crazy addictive, so I'm excited to try this out! The tag was created by Aentee @ Read AT Midnight, and although I was not tagged by anyone, I saw this post on Maria's blog, Big City Bookworm! Go check out their posts!
This craze has swept the world by storm! Everyone is playing Pokémon GO now. Everywhere you look you will find Pokémon Trainers with their eyes glued to their phones, trying to catch their next best Pokémon or battling gyms for the prestige! It's the best addiction–next to books–that you could have! Come and join in.
Rules:
NIL. Link back to Aentee's blog is appreciated but optional. Feel free to use her graphics. Tag people, don't tag people, whatever. Just have fun!
---
Ok, I've been reading since I can remember so I don't know what book actually started my love for reading. However, the very first  author that I can point to that I absolutely loved and had to have more of was Tamora Pierce, and the first book I read by her was Wild Magic.  I fell in love with Tortall and love to re-read all the books set in that world occasionally 🙂
---
I can still remember when the children's librarian handed me a plain, little book called The Lion, the Witch, and the Wardrobe by C.S. Lewis.  Narnia is a great place to get lost in, and I really dislike reading from the "Classic" lists that get assigned in English classes.  (I was able to avoid most of those, thankfully!)
---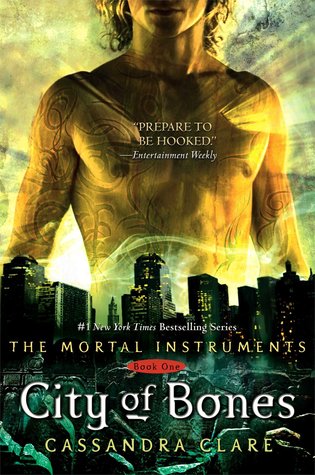 This is a toss-up between Lord of the Rings/The Hobbit by J.R.R. Tolkien and The Mortal Instruments by Cassandra Clare.  I tried to read The Hobbit, and I have seen the first Lord of the Rings movie, but neither of them grabbed my attention.  I didn't feel anything for the characters at all.  With City of Bones, I had read the first one when it first came out, but then it exploded in hype and didn't hold up to a re-read for me.  The movie was pretty blah, but the new TV series was really fun to watch.
---
For this entry, I decided to focus on the tropes aspect.  I thought Joshua Khan did a fantastic job of blending horror, fantasy, and mystery tropes together in his recent release, Shadow Magic.  He took the tropes and twisted them to create an original story that left me wanting more!  Luckily, this is the first in a series and the sequel comes out next April.
---
Wheel of Time by Robert Jordan!  I've had several friends suggest this series, and the reviews look great.  But there's 14 books and tons of side material!  I have too many other books, series, and authors to pick this monstrous series right now.
---
Just last week I shared my review of The Call by Peadar O'Guilin, which was one of the creepiest and most well-written books I have read all year.  I definitely lost some sleep thinking about everything that happens in this book and while hoping for sequels!
---
Generally, I don't latch onto specific relationships in books enough to have a favorite bookish OTP.  Usually, I pick out my next book boyfriend 🙂  But, I do like to read Patricia Briggs' Mercy Thompson series to see how Mercy and Adam work together through different trials and relationship bumps.  I was rooting for them to get together early on in the books.
---
After discovering the Kate Daniels series late last year, I have been blazing through these books.  Each is fantastic, which is crazy because they save the world from the apocalypse in almost every book.  But the characters are compelling and grow with each story, so it totally works for me!
---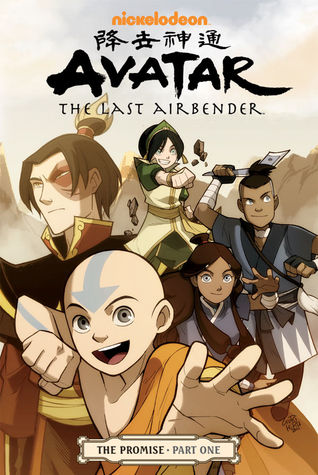 I couldn't settle on a series of novels for this one, so I chose a graphic novel series instead.  Avatar: the Last Airbender needs to continue to put out more stories, TV series, books, etc.!  I love this universe and all the characters from the originals through Legend of Korra.  I would continue to read these far after they ran out of ideas and started getting absurd.
---
I loved The Testing by Joelle Charbonneau so much more than both The Hunger Games and Divergent.  I felt like this series was more cerebral, cunning, and problem-solving than just relying on luck and strength.  Those did come into play occasionally, but the protagonist had to use her knowledge more than anything else through all three novels.  I wish Hollywood would make this into a movie; I'd take all my friends to see it!
---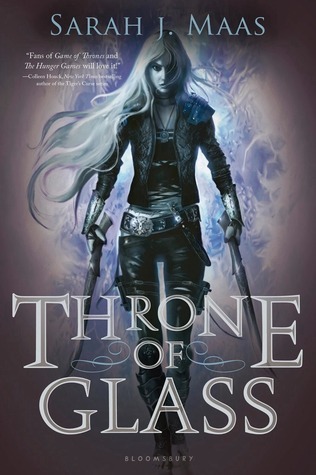 When Throne of Glass originally came out, I was intrigued but not enough to purchase it.  One of my friends had read it and said she thought it was kind of slow.  Well, I would have to agree that book 1 is the clunkiest, but it only gets better from there.  I just finished book 4 and cannot be more excited for the release of book 5 this September.  I'm even planning to drive a little over 2 hours to meet the author during her tour around the States!  It's safe to say that I'm obsessed with Sarah J. Maas now 😉
---
I got to see and touch one of Insight Editions' signed & numbered collector's editions of Crimson Peak: The Art of Darkness, which runs around $250 I think, at BEA16.  It was so cool with a raised crest on the cover (like 2 inches) and all the pages inside had fun little extras.  I own the regular version, and it's absolutely stunning as well.  It makes me feel like I'm not settling at all.
---
I just got a copy of this through work and cannot be more excited to read it.  S. Jae-Jones has stated that Wintersong was inspired by the movie Labyrinth, which was one of my absolute favorite movies when I was younger and still is, really.  I can't wait to see what awaits us in this world and can only hope the author tells a great story.
---
I was auto-buying Maria V. Snyder books for several series until I realized that I had more than 10 books by this author that were unread!  But the Poison Study series was just so good that I wanted to read more by her.  Some day soon, I'm going to have to binge read a whole lot of these to get them off my TBR shelf.
---
Ever since I finished reading the last of the Fablehaven series by Brandon Mull back in 2010, I've wanted more from that universe and those characters.  Then, I met the author at a signing during ALA13, and he told me that he had another series planned and was working on it.  So for the last three years, I've been randomly remembering to search the internet for word of progress or a release date–anything that would tell me about it.  So I was ecstatic to learn, while at BEA16, that not only did it have a title, Dragonwatch, but it also has a release date.  Yippee!  Even if it doesn't come out until March 2017…
---
This was really fun!  Now I'm going to have to find other posts to read as well as tagging some people to incite more participation.
I TAG YOU
AND ANYBODY ELSE WHO WANTS TO PLAY ALONG!