As promised, here's the counterpart to last week's Top 10.  Here I have some examples of covers that I don't like with explanations about what upsets me.  These are definitely all personal taste/artistic reasons so feel free to disagree (without being nasty please) in the comments below.
Last week, I shared how much I liked the new cover for Throne of Glass.  Well, here's the original.  Even though I liked the synopsis, this cover really threw me off.  It's such an awkward pose, and the knife on her arm isn't doing anything.  I'm really glad this cover went away.
As much as I liked the cover for The Selection, I hated this cover.  This red dress looks horrible and almost looks like someone photoshopped in on a computer instead of a real person wearing a real dress.  The color is great, but that dress…
One of several covers for this title, the close up of a single eye isn't that intriguing to me.  I like the color, glimmer, and swirlies, but the eye almost screams horror, which doesn't match all the things I just listed as liking.
I would like this cover better if I didn't know a better one existed.  The hardcover's original cover featured tree branches that curved in such a clever way as to make a sinister face.  I like when covers are clever, so this key is a big let down.
One of my pet peeves about adult book covers is that the author's name takes up so much space.  The second one is that adults can have awesome covers too.  We still choose books based on covers, and something like this just looks like a high schooler made it in Word for a computer class.
This cover makes me extremely uncomfortable, and I'm not sure why.  It matches the book and the title really well, but something just makes me feel weird.
Maybe this cover matches the actual book, but I can't make that connection as I haven't read it.  This is just boring.  I wonder if it has a secondary cover with die cut words; however, there needs to be more cut outs to grab my attention.
One more alternate cover, then I'll stop 🙂
I mentioned yesterday that Poison Study underwent several cover iterations.  This one was for the YA specific release, and while I like the vines, they don't share anything about the story or characters they're covering.
I understand why publisher aren't showing full people on covers, and I understand showing partial faces.  What I don't understand is why they decide to focus on the front torso of young women.  Have you noticed it's mostly busty/hourglass girls?  And when a male is shown, he's topless?  At least this one has another image on the bottom.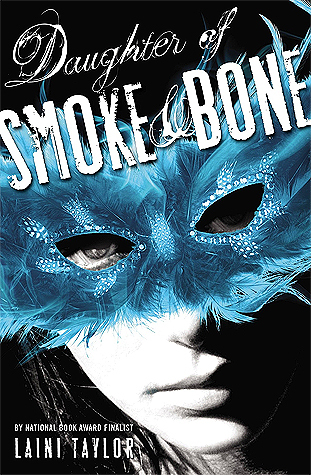 This is an eye-catching cover, and I love the blue.  Unfortunately, it doesn't speak much to the story.  It could be a metaphor for the characters, who all seem to be hiding something.  But you really have to dig deep for this cover to tell you about the book.
Here's a bonus cover:  I actually really like this cover.  The colors, the image, the font all work together and give an impression of the actual book.  However, and this is nitpicky, the main character has six fingers on each hand.  It doesn't appear that the model was altered to show that fact though, and it would have been pretty easy for a big publisher like Penguin.  I guess I was just disappointed by this oversight.