Summer has been a really busy time for me, so here's two months of new releases that I haven't had a chance to read yet.
This Savage Song and MyLady Jane were two books I probably wouldn't have picked up if I hadn't tried out OwlCrate after visiting their booth at BookCon16.  But they both look very interesting.
This book sounds like an interesting parallel world story, and I haven't read any of those in a while so thought I'd give this one a try.
After reading the sampler included in one of my FanMail subscription boxes, I was hooked on Julia Vanishes.  I should have a review of this one up soon though as I'm reading it for the #ReadThemAllThon challenge.
The description for Sarah Fine's newest novel reminded me of The Magicians tv show, which I really enjoyed.
My excitement for this book has waned now that I've read some reviews and learned that this is actually historical fiction (albeit alternative history) instead of fantasy as it seemed to be marketed as.  It still sounds interesting though since it's about a female version of Vlad the Impaler.
Having recently read The Girl at Midnight, I'm excited to read the sequel to see where the story and the characters go next.
I received an advanced copy of this one through the AceRocStars, and it sounds like a fascinating new take on dragons and magical powers.
There's a mechanical hummingbird on the front of this steampunk novel.  Need I say more?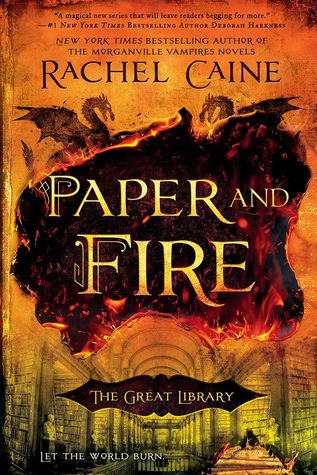 Ink and Bone is one of my favorite library-related fantasies, so I'm really looking forward to reading this one!
What about you?  What came out in June and July that you're excited to read?