Since I decided to take a break from my publication month challenge, I didn't really read any October releases.  Which means that this list is a bit longer than it might have been otherwise, but I still want to share with you all the lovely books that came out last month that I'm excited for!
I am now several books behind in this series, but I'm always excited to see when a new one releases!  I've really enjoyed exploring this world and watching the characters grow.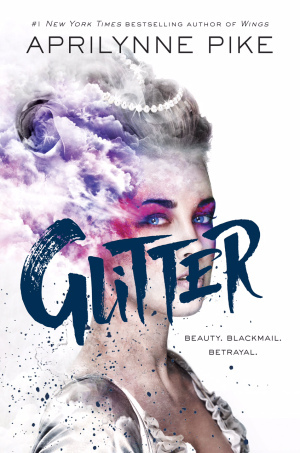 Here's a book that mixes drug addiction and the era of Marie Antoinette and maybe a bit of magic.  Looks like something new to me, so I'm excited to see what the author does.
Although I haven't read the first book, the format of these books is a lot of fun.  Plus lots of people have said it's a great read.
This one wasn't on my radar at all until I picked up an arc, but it sounds pretty awesome and is one I hope to read soon.
I like the concept of Star Darlings, so here is a full novel that looks like a great introduction to the world and characters.
After reading the description for this book, all I know is that I want an art familiar.  Also the author worked on Avatar: The Last Airbender, so it's gotta be amazing, right?
Not sure how I feel about the story in this book, but I love the concept of two different viewpoints in a flip book.  I like when authors and publishers put together unconventional fun books!
What October releases were you most excited for?  Did I miss any of your favorites?