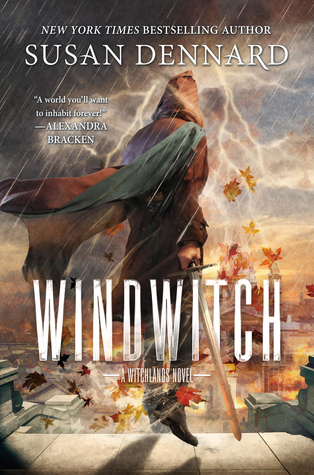 Hardcover, 400 pages
Expected publication: January 2017 by Tor Teen
Although I received an arc for this title, I haven't read Truthwitch yet!!  As soon as I finish Strange the Dreamer, Truthwitch is next; however, I'm not sure that all of that will happen before Windwitch is released.  So, I thought I'd remind you that the release is coming in a few short weeks.  And don't forget the pre-order bounty as Dennard is calling it on her website 🙂  Follow the link above!
The first book received rave reviews from all around, and I'm a bit disappointed that I haven't read it yet, but I also didn't get into Throne of Glass until the end of last year and just started Falling Kingdoms last month.  So I'm not that far behind at least.  Look out for my review of book one soon and hopefully book two shortly thereafter.
Summary:
The follow-up to New York Times bestselling Truthwitch, next in a breathtaking YA fantasy series hailed by Alexandra Bracken as "a world you will want to inhabit forever."
On a continent ruled by three empires, some are born with a "witchery," a magical skill that sets them apart from others.
In this follow-up to New York Times bestselling Truthwitch, a shadow man haunts the Nubrevnan streets, leaving corpses in his wake—and then raising those corpses from the dead. Windwitch continues the tale of Merik—cunning privateer, prince, and windwitch.