Hardcover, 384 pages
Expected publication: March 14th 2017 (TODAY!) by Shadow Mountain
One of my absolute favorite series when I was younger was Fablehaven by Brandon Mull.  I started reading it when it was first published and found myself recommending it to everyone because "people of all ages will like it just like Harry Potter!"  Yep, I thought this series could span the generations, and I proved that by enjoying re-reads every few years.
I've always wanted more from this universe, and when I met the author for the first time at ALA Annual 2013, he said he was working on a sequel series!!  I was so happy and couldn't wait to read it.  Waiting was hard, but luckily, I had plenty to read during those four years.  When a set date and title were finally announced, I contacted Shadow Mountain to help promote the new book.  And here we are on the first day of the blog tour, which also happens to be release day.
For participating in the blog tour, I received an advance copy in exchange for an honest review.  I'm pleased to share my thoughts with you after a marvelous journey back into the world of Fablehaven.  I started by re-reading Keys to the Demon Prison to remind myself where the story had left off and to reacquaint myself with the key characters.  And I'm so glad that I did.  It had been several years since I had read it and had only remembered bits and pieces. (BTW, still awesome!)
Dragonwatch picked up shortly after the end of the original series (another good reason to reacquaint myself) and addresses at least a couple of loose threads.  Although I want to stay spoiler free, I will mention that we see almost all our favorite characters: Seth and Kendra of course, but also Bracken, fairies, Hugo, Newel and Doren, Agad, and the Grandparents.  We do hear about others, but they don't directly interact with our main story.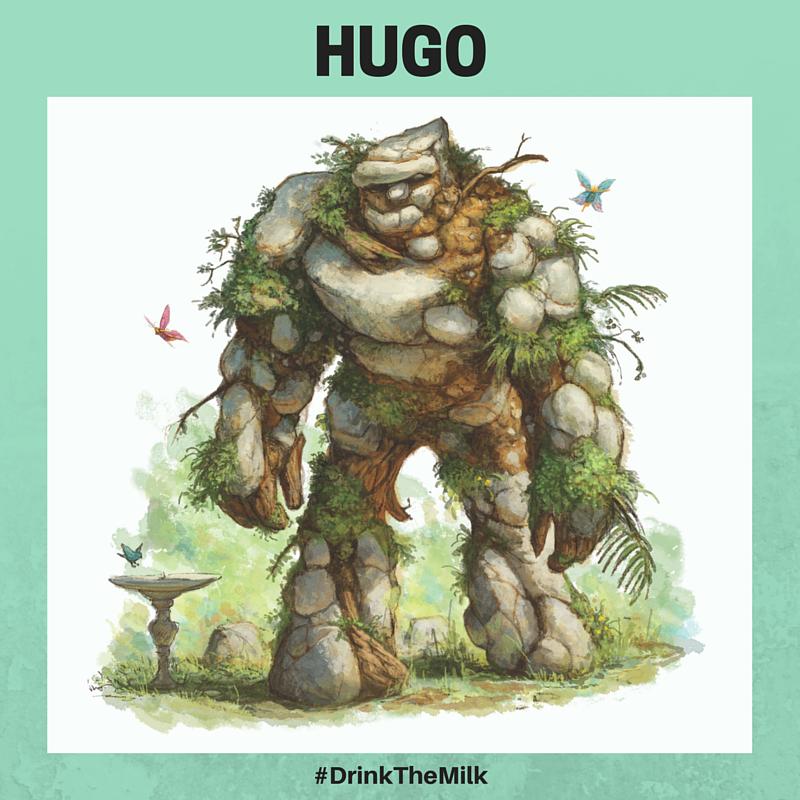 Briefly, I want to introduce a few new characters that I grew to love over the course of the story.  My favorite was probably Calvin the nipsie.  I am really looking forward to seeing where his story line takes Seth and Kendra in future novels.  We are also introduced to Kendra and Seth's magic-ignorant cousins, Tess and Knox.  I'm not sure exactly where they will fit into the series, but it should be interesting.  And dragons.  So many dragons!  I mean, they are in the title 🙂  Again, without giving away relevant story, the story focuses on how the dragons are feeling restless and testing boundaries.  There's danger and adventure aplenty.  Anyone would love the world of Fablehaven, and I can't wait to see where this series goes!!  Bring on the sequel ❤
Summary:
In the long-awaited sequel to Fablehaven, the dragons who have been kept at the dragon sanctuaries no longer consider them safe havens, but prisons and they want their freedom. The dragons are no longer our allies….
In the hidden dragon sanctuary of Wyrmroost, Celebrant the Just, King of the Dragons, plots his revenge. He has long seen the sanctuaries as prisons, and he wants nothing more than to overthrow his captors and return the world to the Age of Dragons, when he and his kind ruled and reigned without borders. The time has come to break free and reclaim his power.
No one person is capable of stopping Celebrant and his dragon horde. It will take the ancient order of Dragonwatch to gather again if there is any chance of saving the world from destruction. In ancient times, Dragonwatch was a group of wizards, enchantresses, dragon slayers, and others who originally confined the majority of dragons into sanctuaries. But nearly all of the original Dragonwatch members are gone, and so the wizard Agad reaches out to Grandpa Sorenson for help.
As Kendra and Seth confront this new danger, they must draw upon all their skills, talents, and knowledge as only they have the ability to function together as a powerful dragon tamer. Together they must battle against forces with superior supernatural powers and breathtaking magical abilities.
How will the epic dragon showdown end? Will dragons overthrow humans and change the world as we know it?