Today's Fangirl Friday continues to focus on author signatures in my collection, but this time, I wanted to present something a little different.  As I recently attended ALA Annual in Chicago for work, I was able to meet a few authors and snag a few more signatures.  I wasn't able to personally meet very many authors as I was quite busy attending work-related sessions, so many of these were acquired via my husband standing in line since he was there on vacation.
Here, I'm focusing on the signatures that were in books I brought with me to the conference.  Next time's FF post will show off the brand-new-to-me signatures that I'm most excited about 🙂
I was very excited that I was able to meet both Gene Luen Yang and Susan Dennard again.  Gene writes the Avatar: the Last Airbender graphic novels that I love so much, and every time I have more for him to sign, he graciously draws Appa's head in each one 🙂  Such a nice man, and very deserving of being named Ambassador for Children's Literature.
Although Susan was hobbling around with a giant cast, she was actually pretty quick!  I caught her to talk after one of the sessions she participated in and to share my newly finished taro art featuring her sea fox.  Eventually, I'll put together a big giveaway, and one or two of these will be included!
So two authors I had just finished reading and loved what I read were Sarah Beth Durst and Mary Weber.  Honestly, they were such good books that I was kicking myself for not reading them earlier.  But now I can quickly devour the sequels, so I guess there's that.  LOL  I was also excited that I was able to hear Marjorie Liu talk about her graphic novel Monstress, which is one of the most beautifully illustrated books I've seen and houses a great story about overcoming adversity, accepting change, and exploring self.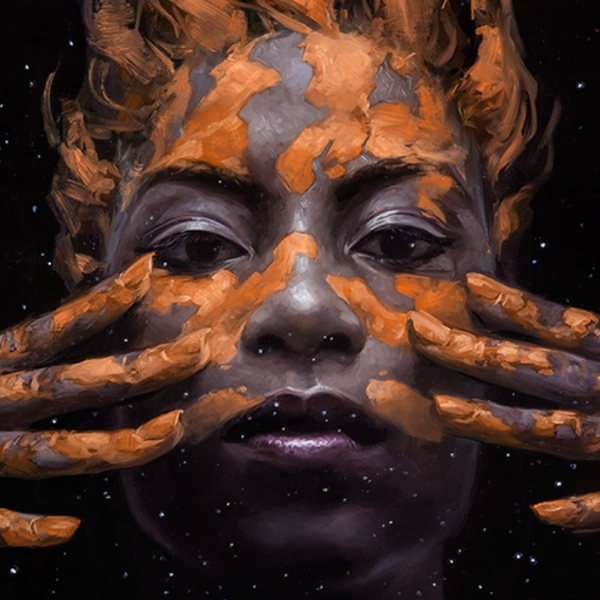 So last on my list this week is Amanda Foody and Nnedi Okorafor!  As I haven't really had a chance to read anything by either of them (except the short novella Binti), I can only tell you how much I'm looking forward to reading them.  Amanda's a debut author and Daughter of the Burning City is about freak shows in a fantasy setting.  Nnedi's Akata Witch series is what helped me find a slew of awesome sounding fantasy books set in Africa and using African mythology in their stories.  I'm looking forward to reading all kinds of new things and learning about another culture 🙂