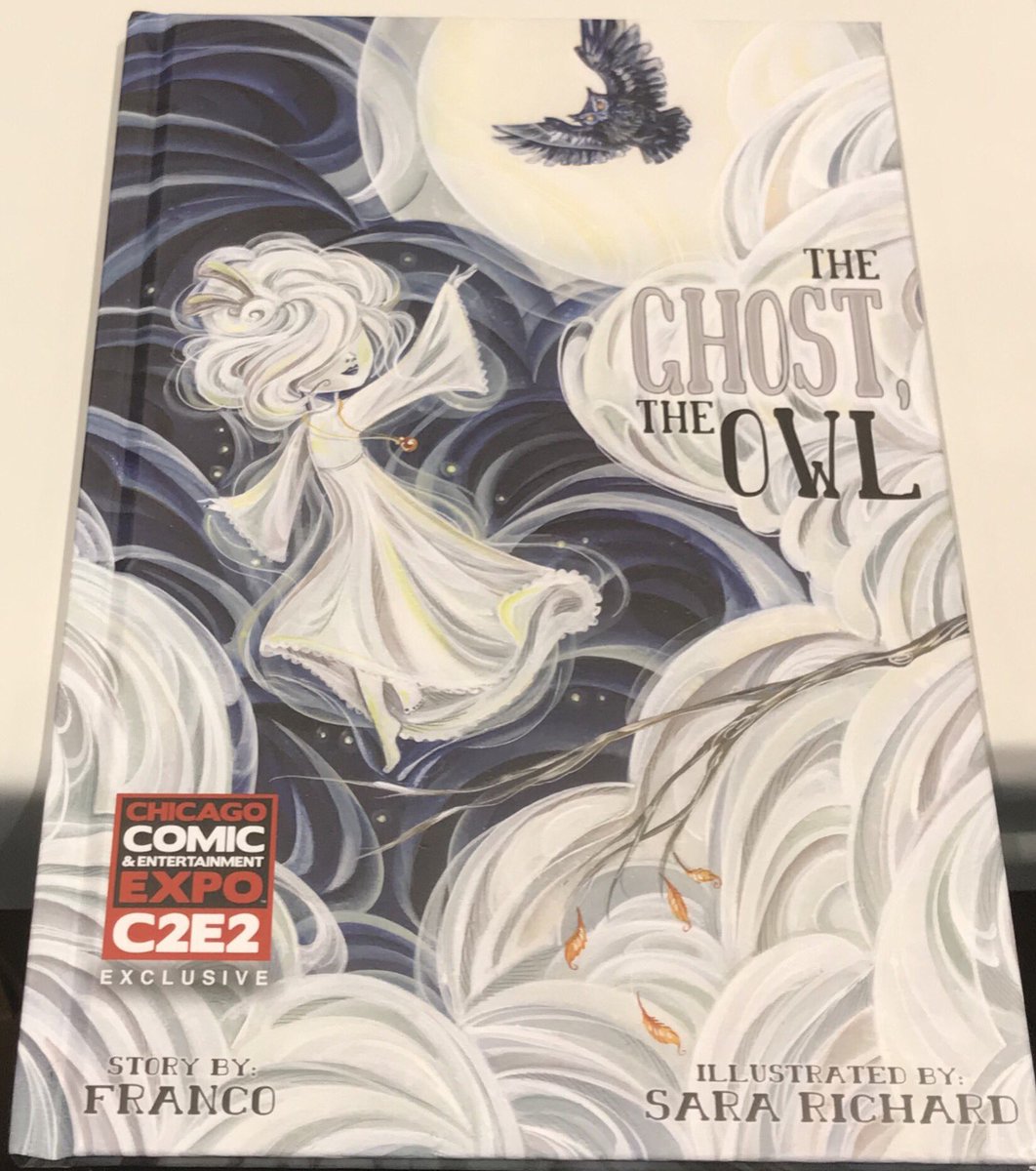 Hardcover, 53 pages
Expected publication: May 8th 2018 by Diamond Book Distributors
I was ridiculously happy to learn that one of my favorite artists, Sara Richard, had a comic/graphic novel coming out this year!  After hearing this exciting news, I found that NetGalley had digital arcs for people to review.  When I downloaded it the first time, I honestly just went through and looked at all the gorgeous art without "reading" the story.  Owls are a favorite for Sara Richard to make into art, and she's gotten really good at them.  Ghosts also lend themselves well to her art nouveau styling, and the match makes this book absolutely fabulous!
While at C2E2, you might remember that I was able to pick up a physical copy and get it signed by both the artist and the author!  Now that I have the physical book in hand, I've loved reading the story and examining every page and panel.  The story is so short that I don't want to spoil anything, so definitely check out the summary from Goodreads down below.  And put this book on your TBR ASAP!
Summary:
On a cool evening on the swamp, a figure appears dancing across the water. A human figure, but far from a human form. A Ghost, a young girl spirit that seems to have lost its way. A good Samaritan owl decides to help against the wishes of his animal brethren. What mysteries does the ghost girl hold the secrets to and what will happen when she and the owl unlock them together? Will they find out what happened to her? Will she find her way to where she needs to be? What will happen to the animals in the swamp and surrounding forest? An adventure with the most unlikely of pairs, The Ghost, the Owl.