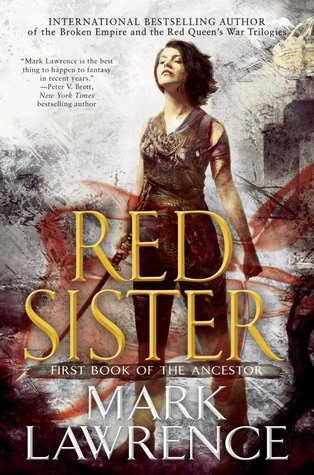 Hardcover, 469 pages
Published April 4th 2017 by Ace
After reading and loving Nevernight by Jay Kristoff, I decided it was time to take a stab at the other assassin book release that was garnering lots of attention.  I had been putting this one off because I didn't care for one of the author's other books, but I finally took the plunge.
And I'm glad that I did!
A great audiobook investment, I devoured this story and couldn't wait for moments when I was able to listen to the story, so I found myself grabbing my physical copy to read ahead several times.
Not so much an assassin novel as a coming of age story.  I loved reading about Nona's physical, mental, and spiritual growth as she developed.  The relationships and personalities presented here were refreshing and pulled on my heartstrings.  There were plenty of twists and reveals to keep the story interesting and compelling as well as plenty of internal points of reflection.
I can't really remember any major negatives, but I was expecting something slightly different based off the description.  That's probably about it.
Can't wait to dig into the sequel soon!
Summary:
I was born for killing – the gods made me to ruin.
At the Convent of Sweet Mercy young girls are raised to be killers. In a few the old bloods show, gifting talents rarely seen since the tribes beached their ships on Abeth. Sweet Mercy hones its novices' skills to deadly effect: it takes ten years to educate a Red Sister in the ways of blade and fist.
But even the mistresses of sword and shadow don't truly understand what they have purchased when Nona Grey is brought to their halls as a bloodstained child of eight, falsely accused of murder: guilty of worse.
Stolen from the shadow of the noose, Nona is sought by powerful enemies, and for good reason. Despite the security and isolation of the convent her secret and violent past will find her out. Beneath a dying sun that shines upon a crumbling empire, Nona Grey must come to terms with her demons and learn to become a deadly assassin if she is to survive…