Down The TBR Hole is a meme from Lost in a Story that revolves around cleansing your TBR of all those books you're never going to read and sort through it all to know what's actually on there.
Most of you probably know this feeling, your Goodreads TBR pile keeps growing and growing and it seems like there is no light at the end of the tunnel. You keep adding, but you add more than you actually read. And then when you're scrolling through your list, you realize that you have no idea what half the books are about and why you added them. Well that's going to change!
It works like this:
Go to your goodreads to-read shelf.
Order on ascending date added.

Take the first 5 (or 10 (or even more!) if you

'

re feeling adventurous) books. Of course, if you do this weekly, you start where you left off the last time.

Read the synopses

 

of the books

Decide: keep it

 

or should it go?
I still love the sound of this book and have enjoyed some of the Faery Queens novella series, so I'm going to keep this one around for a while longer.  Although, I do own the audiobook, so I may get rid of my physical book.  Keep 🙂
Another book from my Luna collecting phase, this one sounds awesome, but is also marked as the second book in a series maybe.  Will need to do some research on that.  Keep 🙂
I need to make this one a priority as it has a magic system based on origami.  Which sounds incredible!  Keep 🙂
I bought this when I first discovered White Wolf and its many universes.  This is the first compendium that has all the novels separated by chronology.  I like the idea, but I remember it being hard to read.  Probably I'll give it one more shot, but I may not keep the book.  Remove 😦
I like the sound of this book, but I have yet to pick up an Orson Scott Card book and enjoy the writing style.  He may just not be for me.  Remove 😦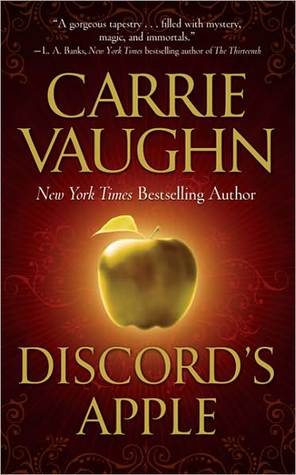 Another mythology retelling on my shelf, it's quite telling is it not?  I haven't tried to read this one yet, but it still sounds good.  Keep 🙂
Magic that makes use of weather and storms is my favorite kind!  I really need to read this one.  Keep 🙂
I loved the beginning of this series when it first came out, but I haven't read any of them in so long, that I would have to start over to remember anything.  I'm on the fence about this whole series staying on my shelf.  Keep 🙂
This one still sounds fascinating!  Keep 🙂
I enjoyed this author's demon series, so when I discovered that she was also writing an urban mythology series, I was so excited!  Just need to read it now.  Keep 🙂
That's all for this go around.  Do you have any thoughts about these titles?  Have I made good decisions?  Let me know in the comments!