2019 is shaping up to be another marvelously fantastic year for new releases in science fiction and fantasy!  The covers are masterfully crafted, the authors are excited to share more and continuing stories, and the pre-order incentives have stepped up their game.
I wanted to bring your attention to two books in particular.  One that's got some great hype already, and one that's a little quieter but no less awesome.
They've both got something fun in common though.  They're both science fiction that feature heroes that would never have been chosen.  If the universe had a choice in saviors.
The first book is by Jay Kristoff and Amie Kaufman, and the cover was just revealed earlier this week!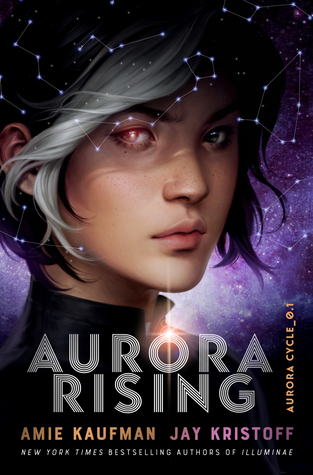 It's pretty epic!  Plus, one of my newest favorite artists, Charlie Bowater, did the cover art!  I haven't really gotten into the Illuminae Files, but I'm thinking that I'll like this series so much more just because of the characters.  Anyway, this one releases in April 2019 and is the first of at least three books.
This second book that I wanted to highlight is actually a sequel to a fun book that came out earlier this year.  The series is Janitors of the Post-Apocalypse by Jim C. Hines.  It's an adult science fiction that doesn't take itself too seriously.  I mean, there's plenty of hard science, but the characters are goofy.  It's hard to explain, so you should really just read the first book, Terminal Alliance to see for yourself.  Or peruse my review over here.  Book 2 is called Terminal Uprising, and I can't wait to read it!
The cover art is from another favorite artist, Dan Dos Santos, who does amazing work on book covers!  I just received an arc of this one a couple weeks ago and hope to start reading it very soon.  This one releases in February of 2019, so keep an eye out for these not-quite-heroes who can really clean your ship!