Down The TBR Hole is a meme from Lost in a Story that revolves around cleansing your TBR of all those books you're never going to read and sort through it all to know what's actually on there.
Most of you probably know this feeling, your Goodreads TBR pile keeps growing and growing and it seems like there is no light at the end of the tunnel. You keep adding, but you add more than you actually read. And then when you're scrolling through your list, you realize that you have no idea what half the books are about and why you added them. Well that's going to change!
It works like this:
Go to your goodreads to-read shelf.
Order on ascending date added.

Take the first 5 (or 10 (or even more!) if you

'

re feeling adventurous) books. Of course, if you do this weekly, you start where you left off the last time.

Read the synopses

 

of the books

Decide: keep it

 

or should it go?
This series still sounds intriguing with its use of demons and angels and the apocalypse.  Definitely need to read.  Keep 🙂
I enjoyed the story of book one, but book two hadn't released yet when I read it.  And it's one of those duologies that are a part 1 and part 2.  Will probably need to reread book 1 before this one.  Keep 🙂
The premise of this one sounds interesting, but I really don't like Jodi Picoult's writing style.  Remove 😦
So much cuteness that I'm not sure I'm ready for.  But I got my mom hooked on the series, so I need to read it. LOL  Keep 🙂
I think I've lost interest in this one.  I can't get excited about it even though I enjoy many of Mercedes Lackey's other novels.  Remove 😦
I want to read this series because it involves a pegasus, but I'm not sure that I'll ever actually get around to this.  Keep for now 🙂
I really liked how mermaids exist in this world and the first book was great.  I've even met the author and collected her signature!  Keep 🙂
I'm a sucker for magic that is weather related.  Plus my copy is signed.  Keep 🙂
I really like the description for this one, but I don't think any sequels were written and now I'm afraid to start it.  Keep 🙂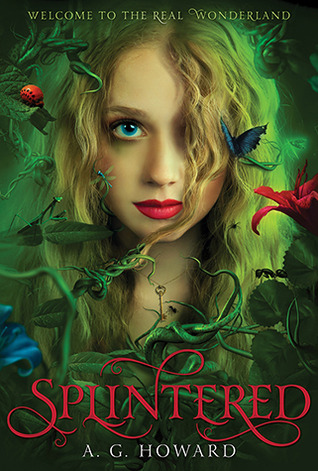 I love the cover on this and have only heard good things.  Now to read it!  Keep 🙂
That's it for this go around.  What do you think about these titles?  Have I been missing out?  Or about to make a terrible choice?  Let me know in the comments!