Down The TBR Hole is a meme from Lost in a Story that revolves around cleansing your TBR of all those books you're never going to read and sort through it all to know what's actually on there.
Most of you probably know this feeling, your Goodreads TBR pile keeps growing and growing and it seems like there is no light at the end of the tunnel. You keep adding, but you add more than you actually read. And then when you're scrolling through your list, you realize that you have no idea what half the books are about and why you added them. Well that's going to change!
It works like this:
Go to your goodreads to-read shelf.
Order on ascending date added.

Take the first 5 (or 10 (or even more!) if you

'

re feeling adventurous) books. Of course, if you do this weekly, you start where you left off the last time.

Read the synopses

 

of the books

Decide: keep it

 

or should it go?
This anthology promises to be rather interesting and possibly erotic?  It's been sitting on my shelf for ages since it's a bunch of short stories.  I may have to pick a month and just read anthologies!  Keep 🙂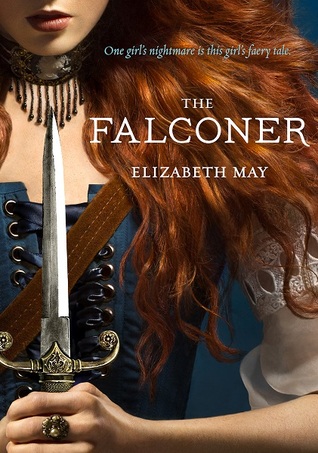 I've heard fantastic things about this series, plus the MC is a redhead!  Keep 🙂
I feel like this series maybe ended before the story was finished.  Possibly?  But the story still sounds amazing, so I still plan on reading it.  Keep 🙂
I have this one because I loved the first book in the Wicked Lovely series.  But the later books just didn't speak to me.  Perhaps I grew out of this particular author.  Remove 😦
I found this one because of the cover artist, Kinuko Y. Craft.  And I still plan on reading it, just not right now.  Keep 🙂
I clearly need to bump this one up my list based on the description.  How has it been languishing without being read?  Keep 🙂
I love the premise for this series with different time zones being different historical eras.  Just need to get the series started!  Keep 🙂
This one still sounds interesting, and I have the whole series now.  Keep 🙂
I keep telling myself I'm going to read this Nutcracker retelling around Christmas, and it has yet to happen.  I just need to read it when I find time. LOL  Keep 🙂
I finally read the first book in this series last year!  It was good, but not amazingly good, so I'm not sure when I'll pick this one up again.  Keep 🙂
There was a lot of good stuff on this list that was hard to make a decision about.  Help me out and let me know if there's anything I should just skip and move past!