Down The TBR Hole is a meme from Lost in a Story that revolves around cleansing your TBR of all those books you're never going to read and sort through it all to know what's actually on there.
Most of you probably know this feeling, your Goodreads TBR pile keeps growing and growing and it seems like there is no light at the end of the tunnel. You keep adding, but you add more than you actually read. And then when you're scrolling through your list, you realize that you have no idea what half the books are about and why you added them. Well that's going to change!
It works like this:
Go to your goodreads to-read shelf.
Order on ascending date added.

Take the first 5 (or 10 (or even more!) if you

'

re feeling adventurous) books. Of course, if you do this weekly, you start where you left off the last time.

Read the synopses

 

of the books

Decide: keep it

 

or should it go?
This one has something to do with dreams, and I still like the premise.  I just have so many books to read that I might let this one go for now.  Remove 😦
Love Percy Jackson and I can't wait to read his snarky take on the Greek gods and goddesses.  I keep forgetting that I own this one.  Keep 🙂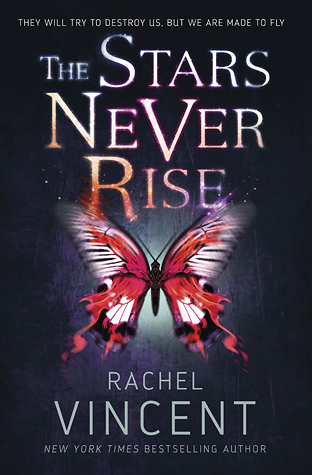 I have a soft spot for all things butterfly, so I love this cover.  And I like this author, so I guess I just need to make time for this one.  Keep 🙂
This is one of those meta-books that feature books and/or libraries.  So I definitely need to read this one soon!  Keep 🙂
This trilogy still sounds fantastic!  And I'm definitely going to enjoy it I think.  Keep 🙂
Here's another trilogy that sounds absolutely fantastic!  Some day soon I will have to binge the entire thing.  Keep 🙂
Clockwork and cats!  No wonder this is on my TBR!  Keep 🙂
I think this also is the start of a trilogy.  I have read the beginning of this book, so I know I'll like it.  Not sure why I stopped reading though.  Need to pick it up again soon!  Keep 🙂
Between the two omnibuses I now own, I believe this is a five book series.  I've started book one, which is why I own them to begin with.  Another series to binge!  Keep 🙂
I like the concept of this trilogy, but every time I see it, my mind skips over it for something else.  Maybe it's time to move it one.  Remove 😦
Whew!  I'm not sure if I'm truly making progress and making my TBR any smaller.  In fact, for every one book I remove there are three newly announced books that make their way onto my list.  Oh well, such is the life of a reader!  I wouldn't have it any other way.
What do you think of these titles?  Are there any I can skip?  Should I move them to the top of my TBR?  Let me know in the comments below!