Today I'm sharing something a bit different!  The new cover for book 3 of Amber Argyle's Forbidden Forest series was shared in today's email newsletter.  The author is also hosting a giveaway for book 2 in the series, Piper Prince!  Follow this link to enter!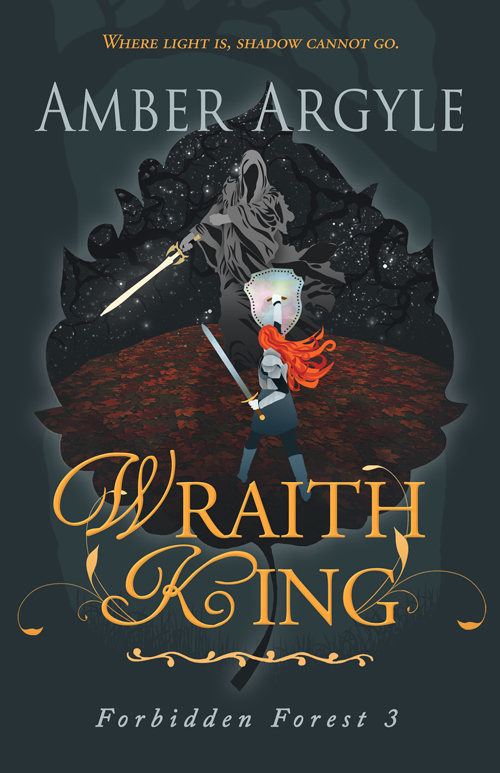 Summary:
Where light is, shadow cannot go. 
The king is dead – killed by the same assassin intent on ending Larkin's new reign as queen. Worse, the White Tree is dying, and with it, the magic the pipers use to defend themselves from the wraith. The same magic Larkin has used to keep the curse from destroying the man she loves. Because once that curse reaches Denan's eyes, he will be worse than dead. He'll be an inhuman mulgar bent to the will of the wraith.
As Larkin runs out of options, a message arrives from the wraiths. They will spare Denan, cleanse and return every single mulgar in their service on one condition: Larkin must heed the darkness growing within her and become one of them.
It's an impossible and deadly trade. But if she's to defeat the wraiths and solve the curse that has plagued their kingdoms for centuries, it may be the only choice she has left.