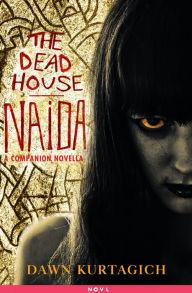 Kindle Edition
Published October 11th 2016 by Little, Brown Books for Young Readers
When this e-novella was first announced, I was ecstatic that we were going to delve into the world of 
The Dead House 
again, see my glowing review
here
!  I even pre-ordered it, which I usually don't do with ebooks.
I finally finished reading it today, and, to be honest, I was underwhelmed.  Naida is one of my favorite characters, and I think that she is well-written in this story, but there was something lacking for me.  It might just be that I'm not a fan of short stories because they don't have time to develop the same depth as a longer novel.  That was certainly the case here.
For anyone wondering about the ending of The Dead House, you can find some answers here.  Sprinkled throughout the text.  I do think fans of the novel will be intrigued by this story and the new characters introduced.  It's a well-written companion, it just didn't excite me as much as the original material.
What do you think?  Do you enjoy reading novella companions?