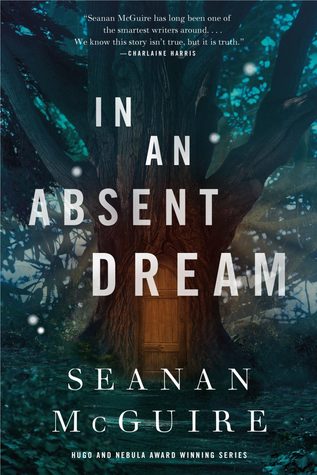 Hardcover, 208 pages
Expected publication: January 8th 2019 by Tor.com
This book feels like me in a nutshell.  A thin, compact tome of distilled essence.  My essence.  How Seanan knew what was hiding in my heart, I may never know.  Perhaps we share a kinship in this.  A little anyway.  Every new Wayward Children novella is a little piece of perfection.
Lundy's story is one that we learned the overview of in the first book, but I'm so glad that Seanan chose this one to share next.  Even though I knew what the ending had to be, I loved the complete story.  All the bits and pieces that make it special feel like spoilers, so I guess this review will be rather brief.  I'm just incredibly happy to be able to read this series and hope that the publisher keeps it going for a long, long time.
Summary:
This is the story of a very serious young girl who would rather study and dream than become a respectable housewife and live up to the expectations of the world around her. As well she should.
When she finds a doorway to a world founded on logic and reason, riddles and lies, she thinks she's found her paradise. Alas, everything costs at the goblin market, and when her time there is drawing to a close, she makes the kind of bargain that never plays out well.
For anyone . . .